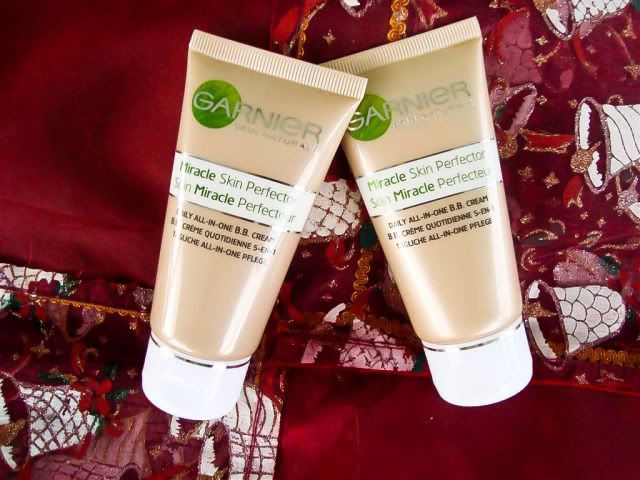 I was kindly sent by Garnier* their new BB cream which came out in Greece a couple of weeks ago and will only be available through December in Hondos Center.
I have to say I've been hearing a lot about BB creams in the beauty community, but unfortunately, no company had released BB creams in Greece up untill now so I was more than happy to try Garnier's newest product!

A BB cream which stands for Blemish Balm cream, is said to be a 5-in-1 product that:
1. evens skintone and boosts glow
2. blurs imperfections
3. smoothes fine lines
4. offers 24h hydration
5. has an SPF UV of 15

Now, I've been using this for pretty much two weeks and I believe I can share my opinion with you on it.
It comes in two shades, light and medium. Personally, light is the perfect match to my skintone, as medium is far too dark and I reckon would be perfect for summer.

First of all, it is much thicker than a tinted moisturiser, offers more coverage and leaves an amazing healthy glow. It blends out quite effortless. I love using it during the day as it's a light coverage product which is what I seek most days.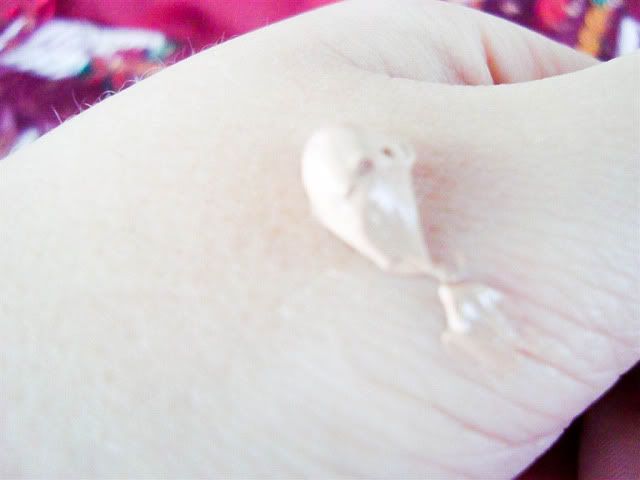 It claims to cover blemishes, I can see that it evens out my skintone perfectly but in the blemish department, all I know is that I had to cover up the odd huge spot with some concealer after.

The thing that surprised me the most was that after I had taken it off in the evening, my skin felt extremely moisturised and smooth. So it does offer some good hydration there, cause bare in mind that I have very dry skin during winter. I wouldn't really say it's ideal for people with oily skin 'cause it could look greasy on them after a few hours, but I suppose they can use powder to set it.

As for smoothing fine lines, to be honest I can't really say anything about it as I have none.

All in all, having Vitamin C and mineral pigments, being light coverage but still evening out my skintone and giving an amazing glow, this is a pretty good product to have, which falls in, between a light coverage foundation and a tinted moisturiser category, if you're in a hurry and can't be bothered to do your make up base for more than 3 minutes. BB creams are the new trend which came from Asia and now has taken all over Europe and I'm looking forward for more brands to be releasing them in the future.

Pros:
offers hydration
evens out skintone
healthy looking glow
spf 15
smells lovely (fruity scent)

Cons:
Doesn't entirely cover up blemishes
could potentially look greasy on oily skins, if not set with powder

RATING:
A

Garnier's BB cream is now exclusively available for a limited time, in all Hondos Center shops in Greece until the end of December and retails at 9.90 Euros.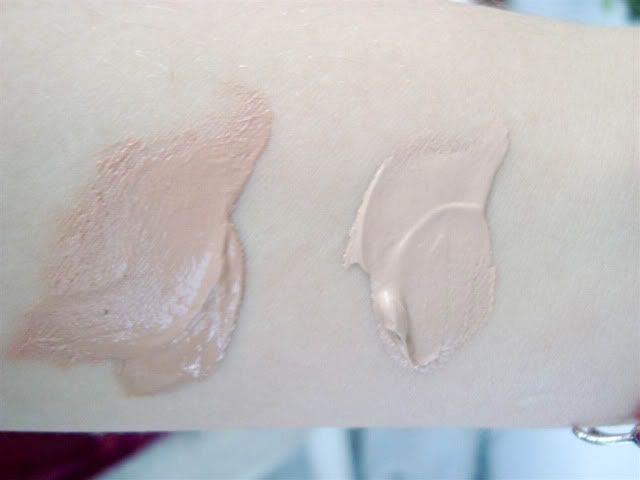 *(PR samples sent by Garnier, this is not a sponsored post, it's my own opinion. My readers, their loyalty and trust come first.)

Have you girls tried this? Did you find my review useful? Comments are always appreciated (and answered)!!!