Hello gorgeous people!

I know the HC runways took place a month ago but February is over soon and spring is coming, so I thought I'd show you my favourite collections.

1.Alexis Mabille
I absolutely loved his creations. Everything is so carefully structured and the clothes breath in femininity. Each of the show's outfits, is monochrome, from all sorts of hues. Very vibrant colours as well on the models' faces according to the huge flower they wore on their heads. Such an inspiration!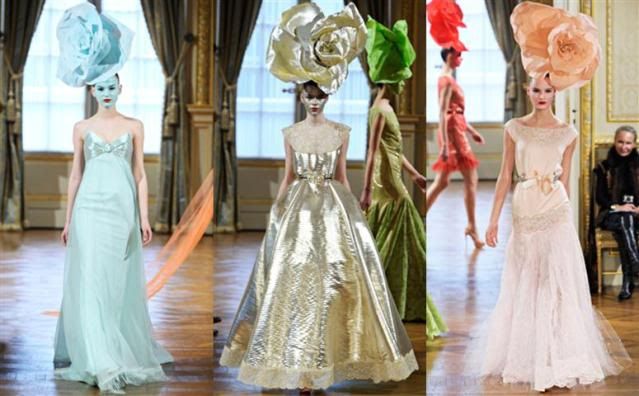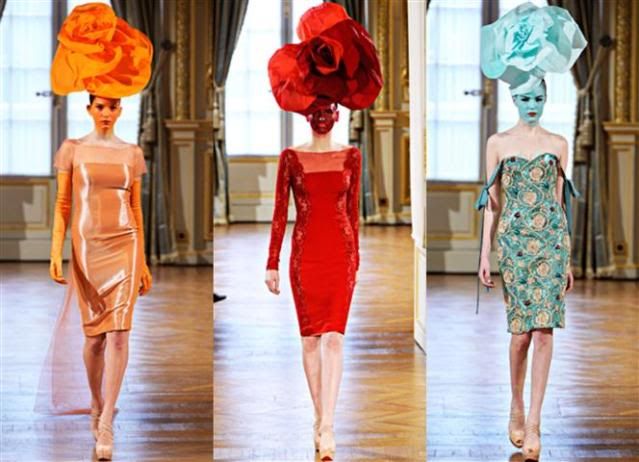 2.Chanel
One can never go wrong with Chanel. Even more so, when the whole show's inspired by blue hues. Blue is my favourite colour so this was definitely right up my street. I had a bit of a struggle to narrow it down to just the 6 favourites of mine, as I loved most of the pieces that were presented. I especially love the stretched-out neck, the just above the knee length and the shimmery cellophane on the girls legs.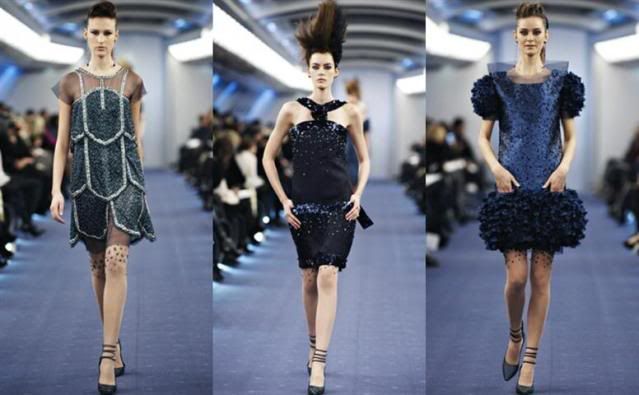 3.Elie Saab
Elie Saab has been my favourite and most eager to watch designer for quite some time now. If you ever think about anything feminine or ethereal, Elie Saab immediately comes to mind. I have such respect and admiration for him as a designer. His creations always appear to be weightless and magical. I spent such a long time narrowing this down to six but I genuinely loved EVERYTHING from this rainbow of pastel shades! Even the yellow coloured dresses. (And I really don't like yellow)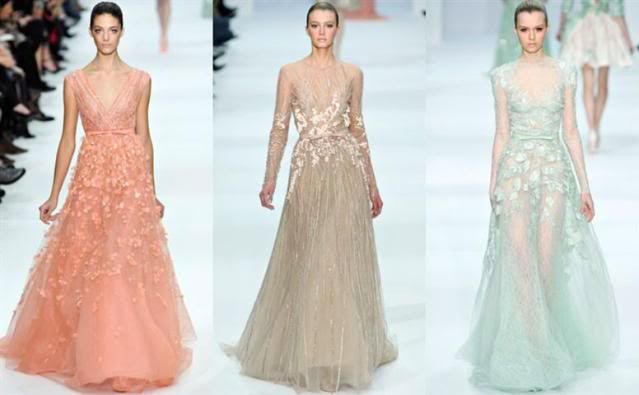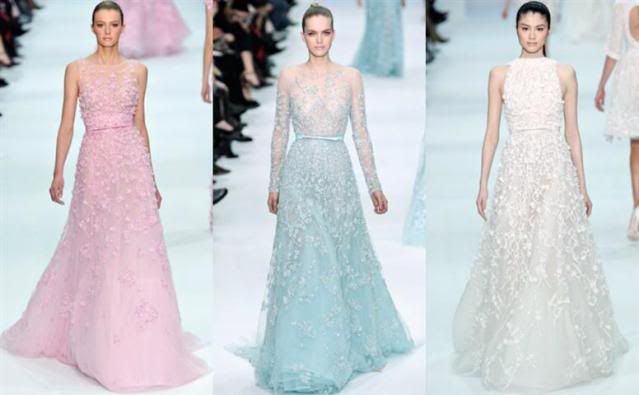 4.Giambattista Valli
There has never really been a collection of G.Valli that I didn't like. Although he's fairly new to the HC scene, this collection on its own is a masterpiece. Pretty much everything's in black and white except a few drops of pink, red and plum. Everything is well structured and fully adapted into the woman's body. Talk about femininity here!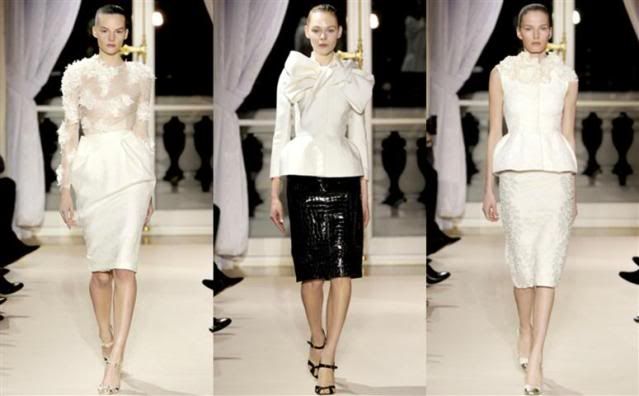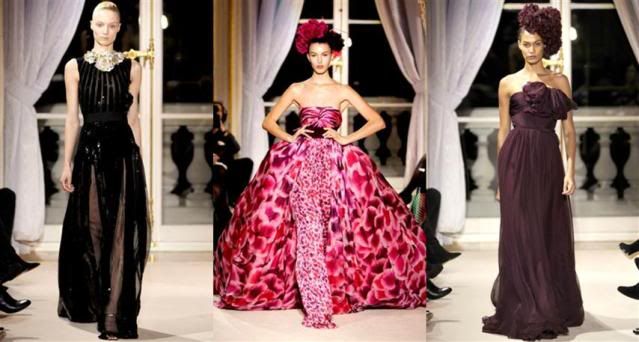 * Images taken from www.style.com and www.nymag.com
** Banner was done by mysels and edited by my lovely boyfriend.

What do you think?
I hope you girls are having a fantastic weekend!