Hallo beauties! I am big on nails. I pretty much can't go without nail varnish. I feel naked. I recently got this beautiful Essie shade that came along with ELLE magazine. Its regular price is about 10E but I got this for 5,90. Bargain right?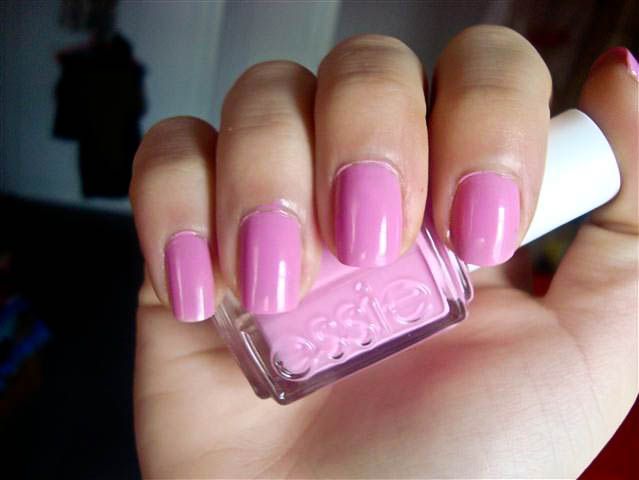 Cool Cascade is a blue toned lilac-ey pastel pink. It is quite a 'bright' pastel and I love it to bits. It's application is amazing to be honest, as it needs only to coats, just to be sure, to achieve an opaque finish. It looks and feels very creamy and luxurious.

I generally love the Essie nail varnishes as they don't seem to chip on me(for some weird reason) and they last long. The colour range is amazing and there's always something for everyone's taste.
So if you want to channel your inner 'Barbie', check this out. It being an Elle freebie, makes it quite a bargain. I am planning on getting a couple more, as the shades are gorgeous. I'm just looking for the shades that I like best.

What do you think of this shade? Have you purhased any Essie nail polishes recently? Which one is your favourite?