Hello ladies!
I hope you're having a wonderful week!
What do you think of my new header? It is slightly different from the precious one and guess what...I made it myself!
Every week or two, I find myself obsessing over a particular product,to the point where I reach for it multiple times a day if possible. Given that, I decided it was time to talk about one of my most used products recently. Loreal's Rouge Caresse lipstick in Impulsive Fuchsia that it!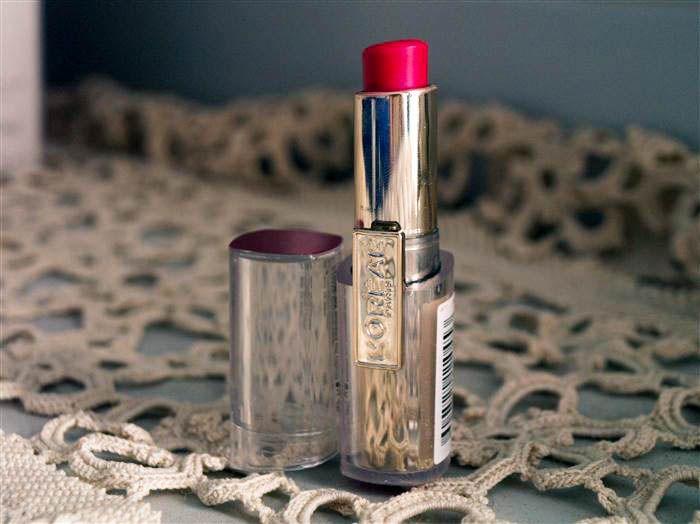 The Rouge Caresse lipsticks are a relatively new addition to L'Oreal's make up range. They are described as moisturizing lipsticks and appear to be L'Oreal's answer to the much-anticipated Revlon Lip butters.
First of,
Impulsive Fuchsia
is a hot pink/fuchsia with a cool blue tone to it. The packaging is nice and looks way more expensive that it really is. It has a clear lid, while the other half is gold. It actually reminds me a lot of Dior's Addict Shine lipsticks.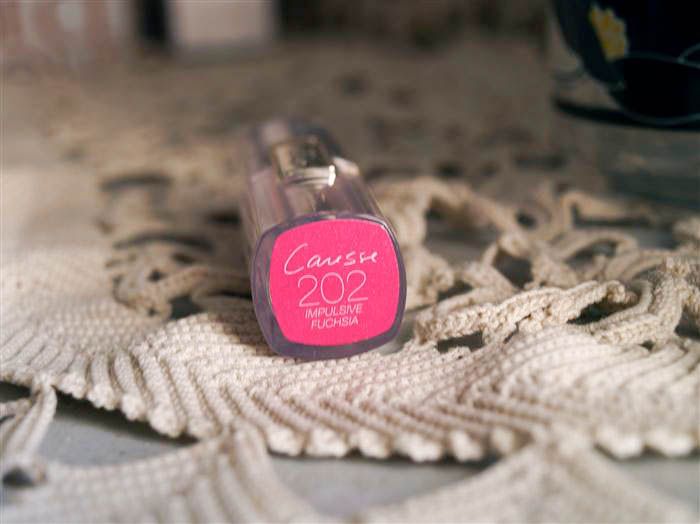 As far as texture goes, it is quite smooth and soft like a lip balm. I particularly like it, 'cause even people with dry, chapped lips can wear it without worrying a slight bit. The colour pay off is quite good for a lip balm-sort-of product, it is sheer but I find that it's quite buildable. You can go from relatively light to full on fucshia if you apply more layers. Also, the finish is shiny but not sticky at all, which makes you lips feel and look super moisturised. It most reminds me of Chanel's Rouge Coco Shine lipsticks. It has a mild, fruity scent and tastes ok.
(weirdo)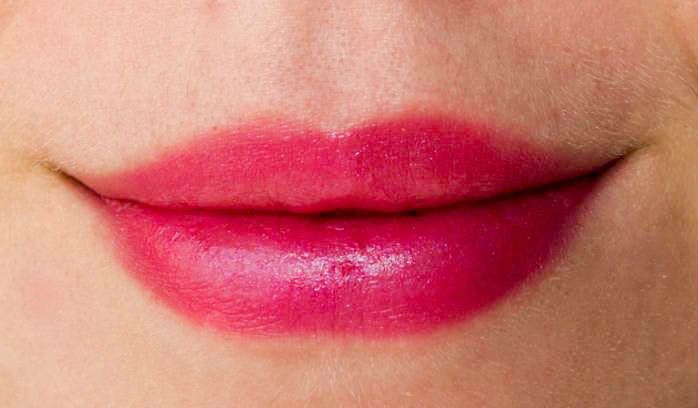 Still, there are a few cons I would like to mention.
The lasting power is not that great as it lasts me approximately an hour, before I have to reapply. But to be honest, don't expect miracles from a lip balm/lipstick product!I don't mind!
Its price is around 20 euros here, which I believe is a bit expensive for a highstreet/drugstore brand. I got mine in Bulgaria for only 10euro.
I suspect that the lighter colours in the range may appear a lot more sheer on pigmented lips.
Overall, L'oreal's Rouge Caresse lipsticks are such nice products to have, if you're looking for a more affordable version of the higher end brands' take! They are not THAT expensive, they are very comfortable to apply and their colour range is simply phenomenal. There's definitely something for every taste!
Have you girls tried any of these? What do you think? Which one is your personal favourite?