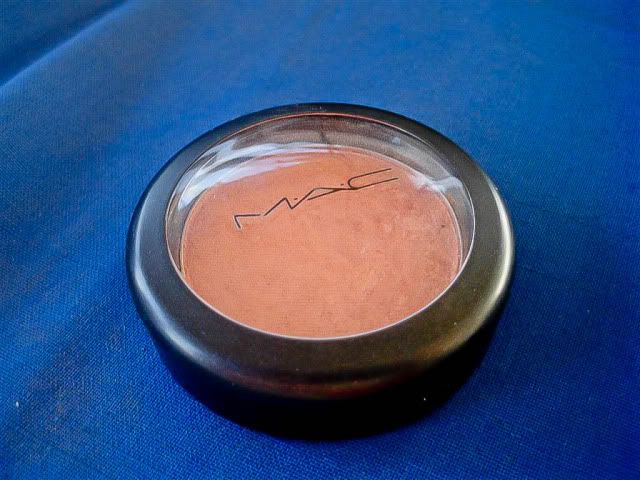 Hello beauties!
Hope you're all doing alright! Things are getting a bit better over here so I wanted to make a post about a product that, I literally wore every single day during January.
That is MAC's Margin blusher, of course!

On the website, it's described as a peach with gold shimmer, but I would describe it as muted peach with beige shimmer running through it. It is such a lovely colour that, I believe, suits every skin tone and is perfect for every day.
It has got the most amazing sheen, the shimmer in it is so fine that it looks like it gives an inner glow rather than some glitter ball effect on your face. I highly, HIGHLY recommend everyone to, at least, go and check it out as it may seem a bit boring on the pan and wouldn't necessarily be the one to catch your eye, but it's such a pretty and chic colour!!!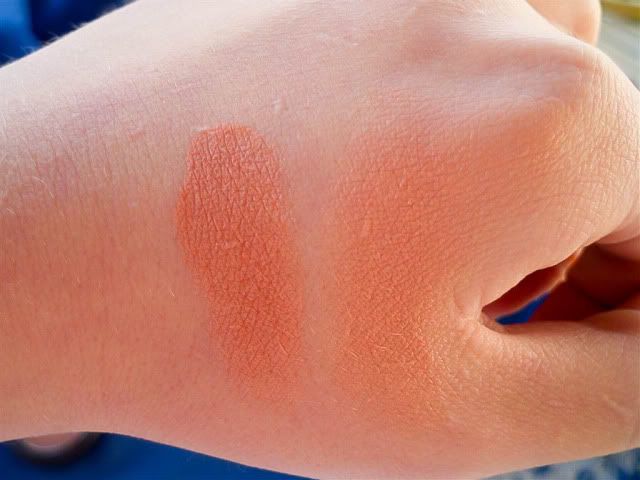 Margin swatched, and blended on the right

I have no idea why this wasn't in my collection earlier, it definitely was something that I REALLY wanted from my Christmas wishlist and it's surely worth its price. So here it is, in its full glory!

Have you girl tried it? If so what do you think?

Have a wonderful week!