Hello my gorgeous readers!

I think it was about time that I did a review about the new Korres face cream with Magnolia Bark. I got two of these a couple of days before Christmas, one for me and one for my mum, so I reckon I can fully review it after two and a half months of using it.





The first thing that I noticed about it is the scent. It's got a strong Magnolia scent(hence the name), which I absolutely love, even though I usually prefer my moisturisers to be a bit more neutral on the scent department and not overpowering. But this one is different. It's refreshing and calming. There's almost something luxurious when I put in on.
It's aimed at all skin types which is something that put me off at first as, I believe, every skin type is different and therefore should be treated accordingly.
Its texture is quite light which makes it ideal for both dry and oily skin types. It absorbs into the skin fairly quickly although I find that it leaves a greasy residue for a bit before it completely disappears, thus I have to wait for a good ten minutes before I start applying make-up.

It claims that the Magnolia bark active extract helps repair fine lines and first wrinkles. Now, at 20, I don't particularly have any wrinkles,except for when I'm smiling, at the corners of my mouth, otherwise known as "laughter wrinkles" which I don't mind at all. But what I can see is that, overall, it leaves my skin feeling very healthy and plumped and creates a really good base for make-up when it's completely dried up.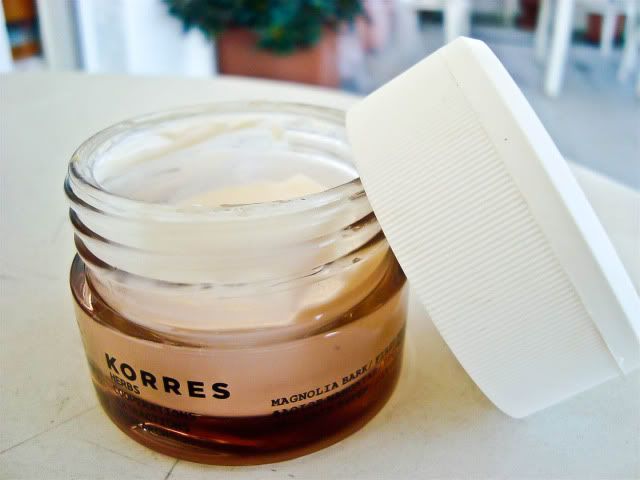 Big plus the fact that it's got SPF15, it helps me big time 'cause I don't have to use sunscreen AND moisturizer on top. It leaves the skin looking natural, not too glowy, nor too matte.

One negative that I have to mention is that during these 2,5 months of using it, my skin went through a phase where it was extremely dry and the moisturiser didn't provide all the hydration that I needed. But it was expected from a moisturiser that's aimed at all skin types anyway.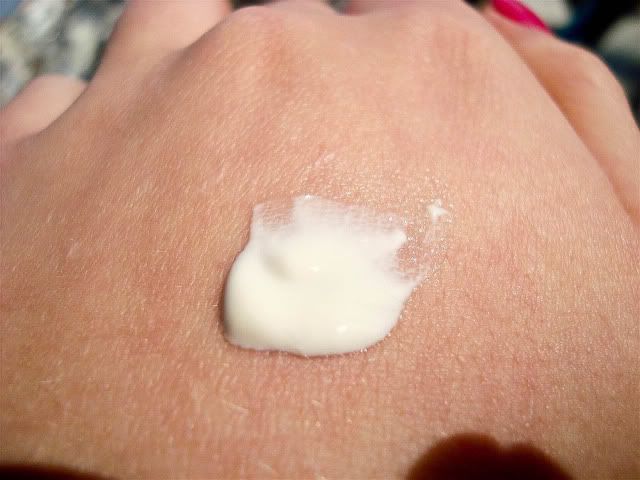 Overall, if you do not have problematic skin and just want a fairly good moisturizer, this should do the job. And for a pharmacy brand, at 25E a piece, it's affordable too.


Pros:
Smells divine
SPF15
Light Texture
Plumps skin
Healthy and natural finish
Fairly good hydration

Cons:
Leaves a greasy residue for a bit before completely disappearing
Not for extremely dry skin types
Scent may be too overpowering for some people

RATING:
B-

Have you girls tried this? What do you think?