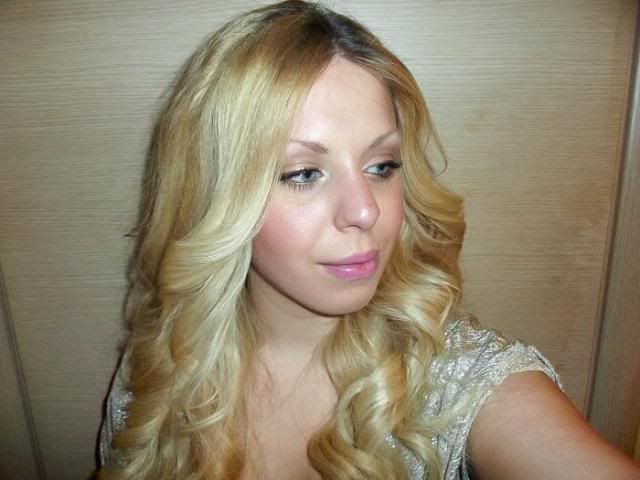 Hola gorgeous people!
It's finally snowing in Greece! Hip Hop Hurray! Let the childness begin!
So since I'm in such a great mood, I thought I'd make another FOTD post, 'cause it's been a long, long time since I posted the last one. Without further ado, here is the name up break-down:
FACE:
Glow by Dr. Brandt ruby crystal retinol hydracrèm on top of moisturiser
Oriflame Adaptive Foundation in Light Ivory Vicky Dermablend Concealer MAC Select Sheer/Loose powder in NW20
EYES:
MAC Patina on the lid
MAC Tet-a-Tint in the crease
MAC Honey Lust on top of patina as a wash of colour
MAC Vanilla as a brow bone highlight
MAC Phloof! on the inner corner
Essence Kajal Pencil in Teddy on the lower waterline
Rainbow Priorities Glitter eye pencil in N508 on upper lashline
Essence Maximum Definition Volume Mascara in Black
CHEEKS:
MAC blush in Harmony to contour
MAC blush in Coygirl
MAC Soft & Gentle to highlight
LIPS:
MAC Snob
Sephora Glossy Gloss in Tangy Bite
And because I'm such a poser(sigh), here you go:
What do you guys think of this look? Do you like it?
I hope you're doing great!