Hello, my beauties,
hope you're having a wonderful start of the week :)


So me and my sister were strolling around town today and I always had in mind to get the December Marie Claire and GLAMOUR issues as they had lovely freebies! And look what I got :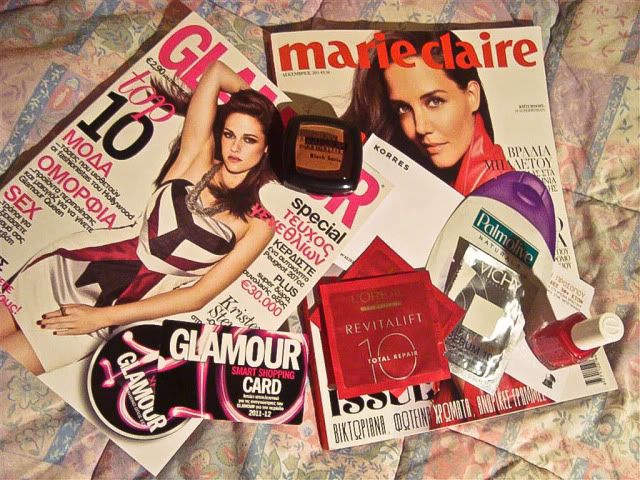 I was overwhelmed with the freebies I got off Marie Claire! Apart from the gorgeous blue-toned red nail polish in Trombone they gave away a handful of other samples such as the new Korres cream against wrinkles, Vichy's new liftactiv serum 10, Palmolive's shower milk with Black Orchid & moisturising milk, Nestle's Le Chocolat cocoa powder and TWO samples of L'Oreal's Revitalift total repair moisturising cream! Bargain at only 5,90E.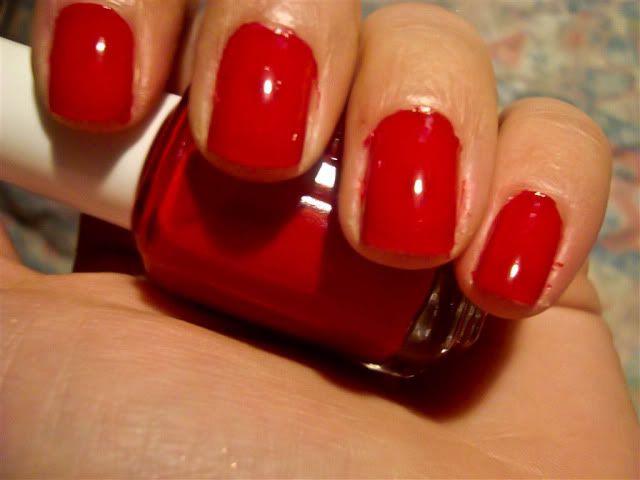 GLAMOUR had a full sized Rainbow Priorities Blush which to be honest, I'm not really keen on as it's too dark and browny for me, but I'll give it a try! Anyway, this is not the reason I got GLAMOUR magazine, it's because every December issue has a GLAMOUR discount card, which has lovely discounts in some of my favourite stores :)

ACCESORIZE - 20%
MONSOON - 20%
ALEXI ANDRIOTI - 30%
BIZART - 30%
COOK-SHOP - 10E(purchases over 50E)
FOLLI FOLLIE - 20%
LOISIR - 30%
MAC - 30%
MANGO - 20%
MISS SIXTY - 30%
OPTICAL PAPADIAMANTOPOULOS - 50%
PINKO - 15% BONUS
SANDY .S - 25%
SEPHORA - 40%
STAFF - 10%
TOUS - 20%
LACOSTE - 25%
L'OCCITANE - 20%
LOLLIPOPS - 20%
LUNA - 20%
LUSSILE - 20%
NOTOS EXCLUSIVE - 30%
YAMAMAY - 25%
ZAC ZAC - 20%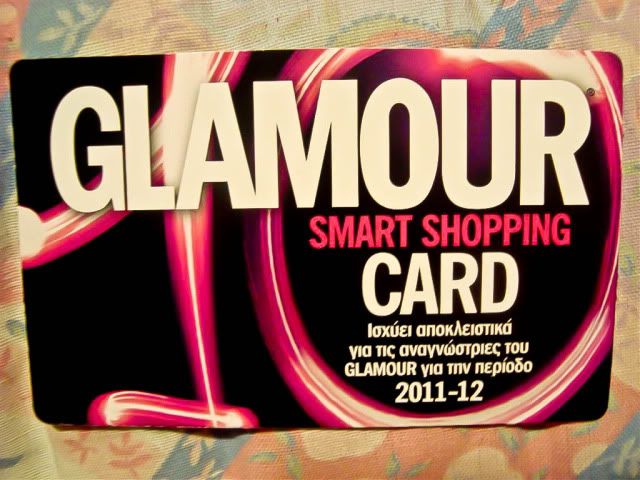 I was a little late at getting these but I think I'm gonna take full advantage of my discount card this week ;)

Have you got these issues? Have you purchased anything?Let me know in the comments! :)