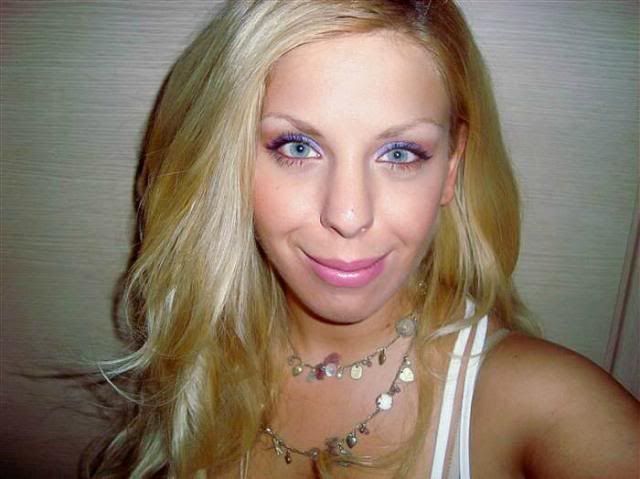 It's been ages since I last did a FOTD post, so I thought why not make a new one featuring one of my favourite looks at the moment! What I love most about this is that, It may look complicated but it really is not! Full credit goes to Alli from
Make Up by Alli
. She did a tutorial on this and I absolutely LOVED it! Now let's get on with the products!
FACE:
MAC Prolongwear Foundation in NW25
Vichy Dermablend Concealer in 20 (Nude)
MAC Sculpt and Shape in Bone Beige Emphasize(LE) (used as bronzer)
MAC Fix +

EYES:
MAC paint pot in Blackground (used as an eyeliner, then smudged)
MAC e/s in Tete-a-Tint(in the crease and in lower lash line
MAC e/s in Stars 'n Rockets (dabbed on the lid until blended with the crease colour)
MAC e/s in Vanilla (brow bone highlight)
MAC e/s in Phloof! (inner corner highlight)
Nivea Stay On Eye pencil in Brown
Max Factor False Lash Effect Mascara (review here)

CHEEKS:
MAC blush in Harmonh (to contour)
MAC blush in Margin

LIPS:
MAC lipstick in Pink Nouveau
Maybelline Water Shine Gloss in Rose Petal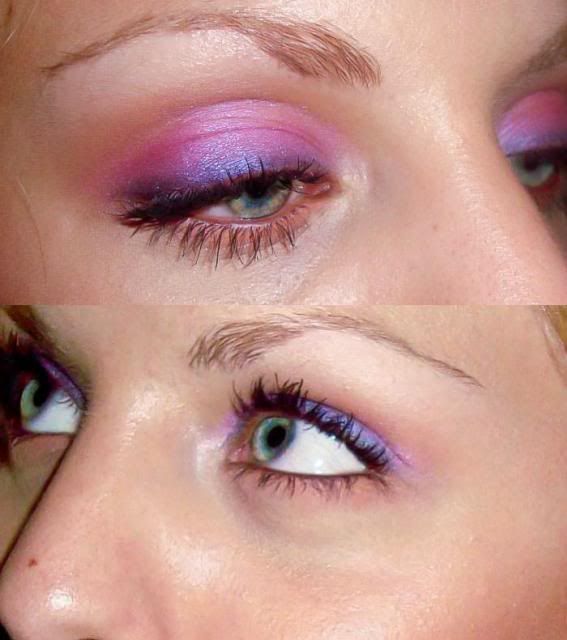 That's it for my incredibly easy colourful look! What do you girls think?